JPods' Route-Time™ calculates travel times, network size, number of vehicles, etc....
In the following video, from the Red Cross (where the cursor clicks) travel times are illustrated. Walk-Ride-Walk times are calculated from the center of each station (center of circles):
Green is 5 minutes.
Blue is 10 minutes.
Yellow is 20 minutes.
Basically, the entire airport community would be within 20 minutes of anywhere in College Park, 24X7, without a car.
Documents on Georgia Mobility Company:
CEO, Charlie Fletcher was the Commanding General, US Army's Transportation Command.
CTO, Bill James, is the inventor of solar-powered mobility networks and the Physical Internet® (US Patent 6,810,817)
Goldman Sachs issued a Letter of Interest to Bill and Charlie relative to investing $4-6 billion in JPods networks in Atlanta.
Link to Bill's 2011 TEDx Atlanta presentation on making Atlanta the "Silicon Valley of the Physical Internet".
Link to other creations of JPods founders:
1974. Congressional Office of Technology Assessment Study PB-244854 identified automated guideways as the solution to urban traffic problems and foreign oil addiction. Page 41 identifies the barrier to transportation innovation as Federal regulations.
1972. Walter Cronkite covered the opening of the first network of grade-separated self-driving cars.
Background on the Physics of JPods (Founding contributors studied physics and nuclear engineering at West Point).
Metrics on why Goldman Sachs is interested to invest.
By violating many laws, Tesla improved car safety by 9 times and delivered 1.88 billion self-driving car miles on roads. An example of this "Pirates and Patriots" purposeful violation of laws is "Smart Summon" operating with no driver at all. There is no technical barrier to JPods self-driving cars on grade-separated guideways. As with the century of rotary telephones under an unconstitutional Federal monopoly, the only barrier to cleaner, safer, faster, and more affordable mobility networks is Federal violation of the Constitutions' "post Roads" restriction as explained in 21 Presidential veto messages.
Virgin Hyperloop is looking for a location to build a $300 million facility. Building JPods networks in College Park may help attract Hyperloop investments.
Images of what JPods solar-powered mobility networks would look like in College Park.
JPods stations at the Georgia International Convention Center, Mariott Gateway, Renaissance, and Spring Hill hotels.
Stations and JPods connections between parking areas, car rental, and the Convention Center.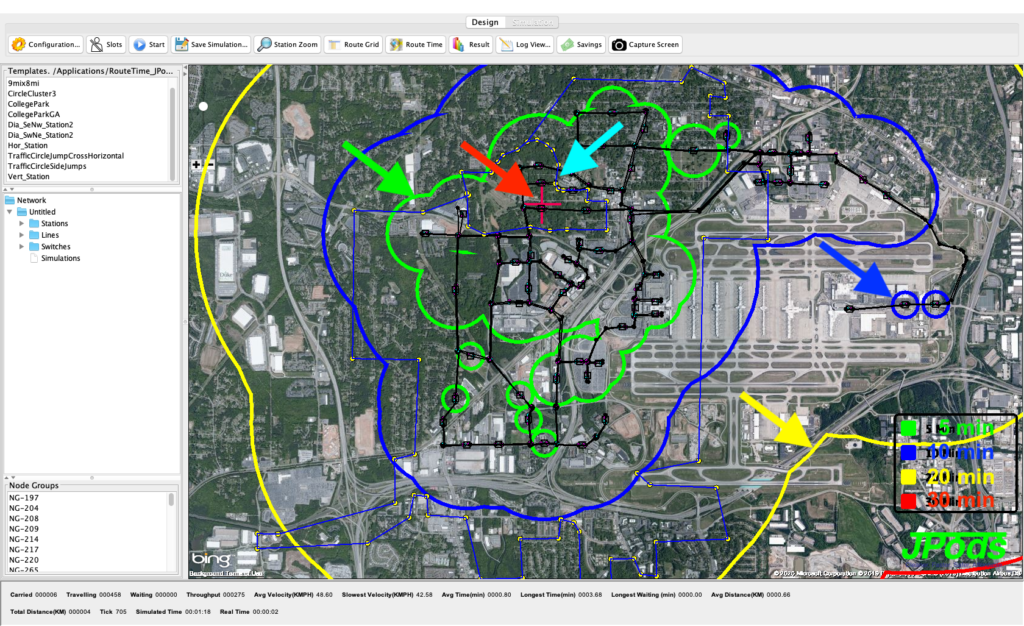 Hotels in College Park south of the terminal and east of I-85.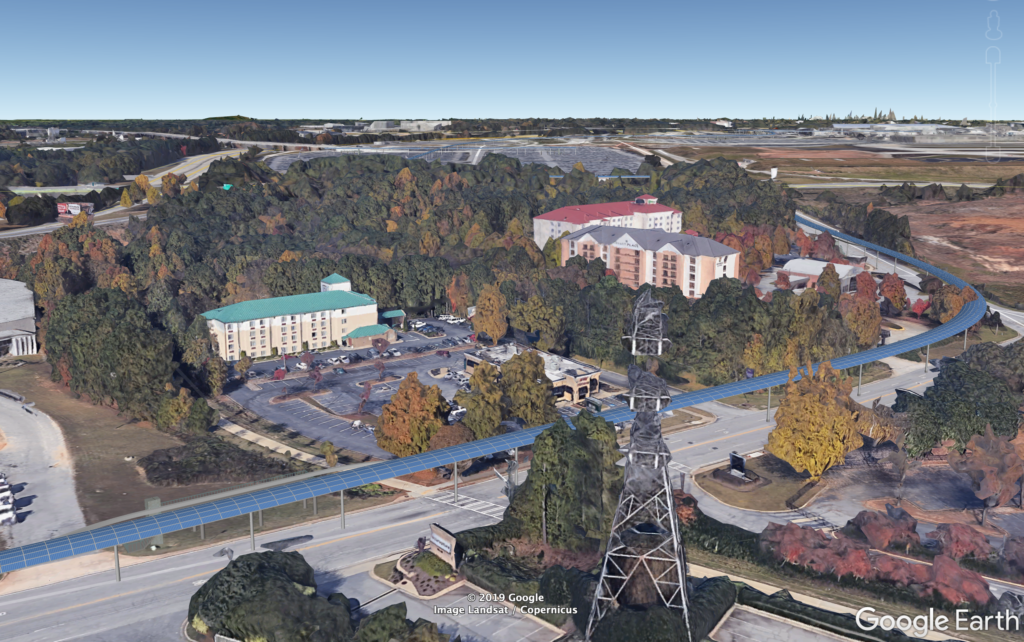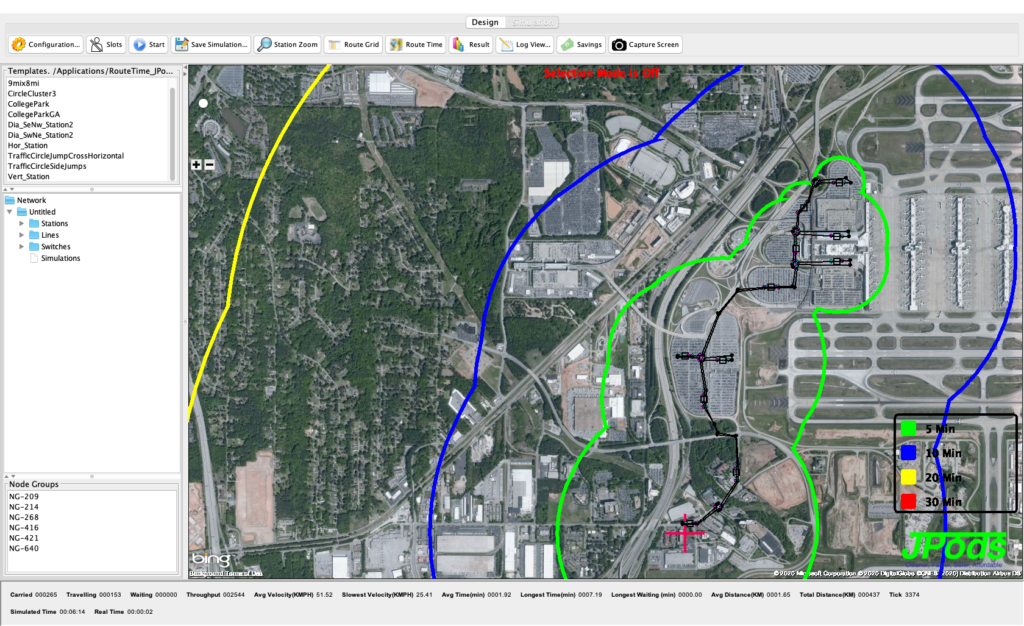 Help Design the Network for College Park:
Here is a link to Map My Stations (click on link):
Enter your email and name
Click on the locations you would like to see stations placed.
To remove a marker, simply click on it a second time.
Submit the form to store the data in our database. We will use the data in designing networks.
Training video:
Background on JPods contract in China